The Sector Views of the Market
MarketView also allows you to view the overall market based on user defined Sector Groups.
You can create a list of short sector group names and assign multiple market sector names to each group.
Your total investment percentages in each market sector is listed in the 3rd column below.
Your total group percentage is listed on the yellow lines.

The group rank for each historical SnapShot line is the average rank of every symbol in that group.
The number of symbols that you are following in each group is listed on the fourth line.
The overall rank on line one is the average of the highlighted historical ranks.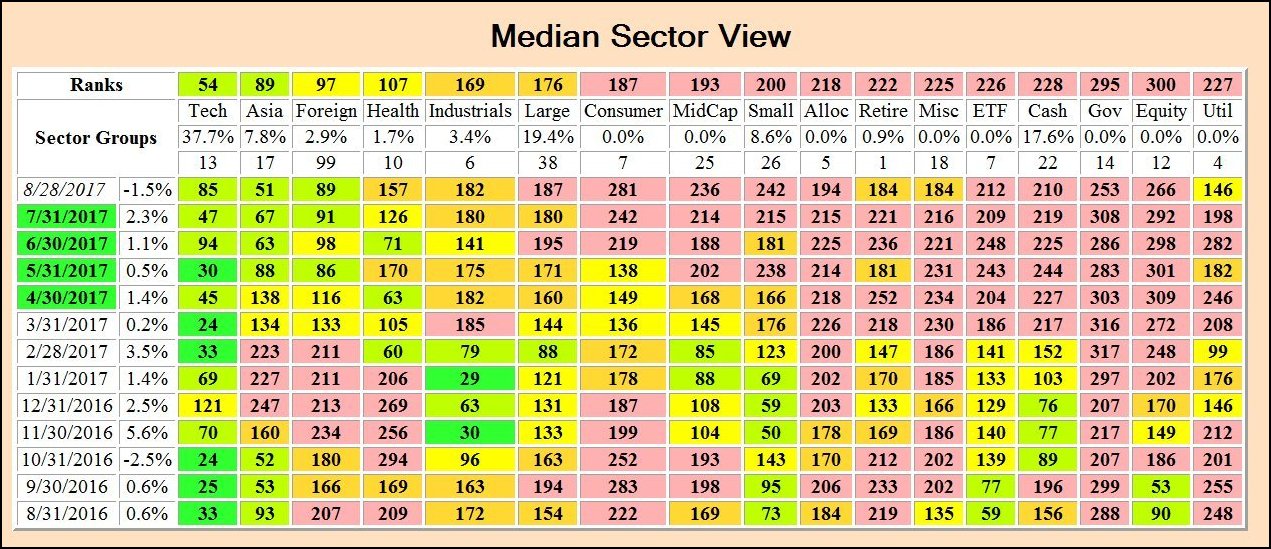 As with the historical view, the same buttons can be used to change the size and position of the highlighted SnapShot dates.
You can also right click the Index button to change the Composite View of the market.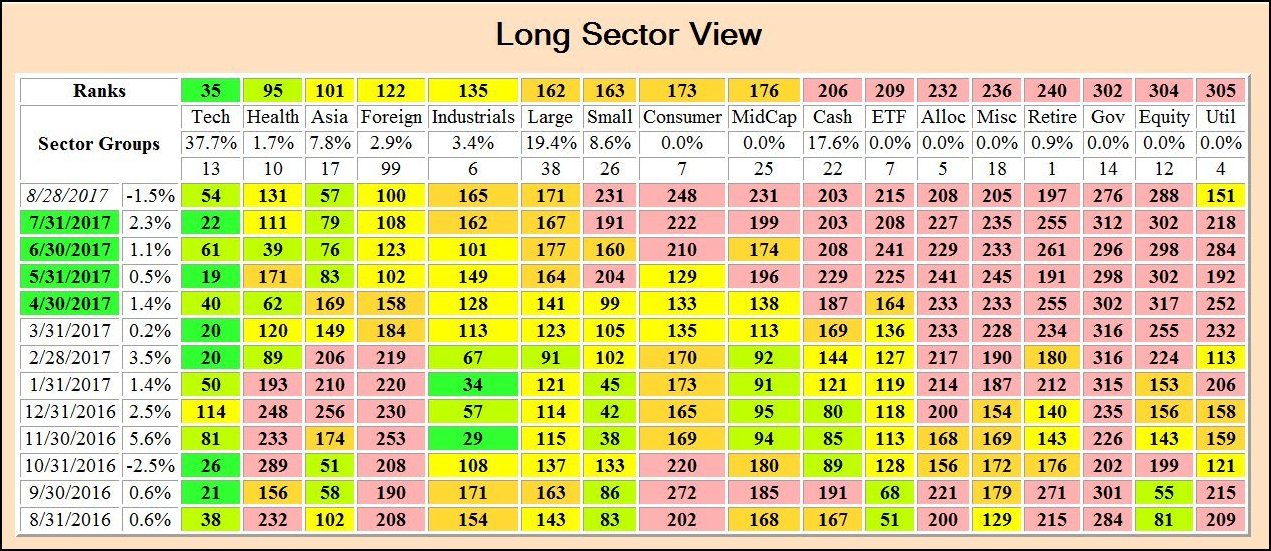 Looking at both sector views Technology seems to be doing consistently well over the past year.
Industrials have also been fairly consistent.
Asia, Foreign and Health have been doing well over the past 6 months, but not before that.
Table of Content